0800 230 0254
01709 382 009
All content ©2016-2022 Excel Removals and Storage | Site created by Platinum Arrow



Excel Removals and Storage
Unit 2 Thornhill Industrial Estate
Hope Street
Rotherham
S60 1LH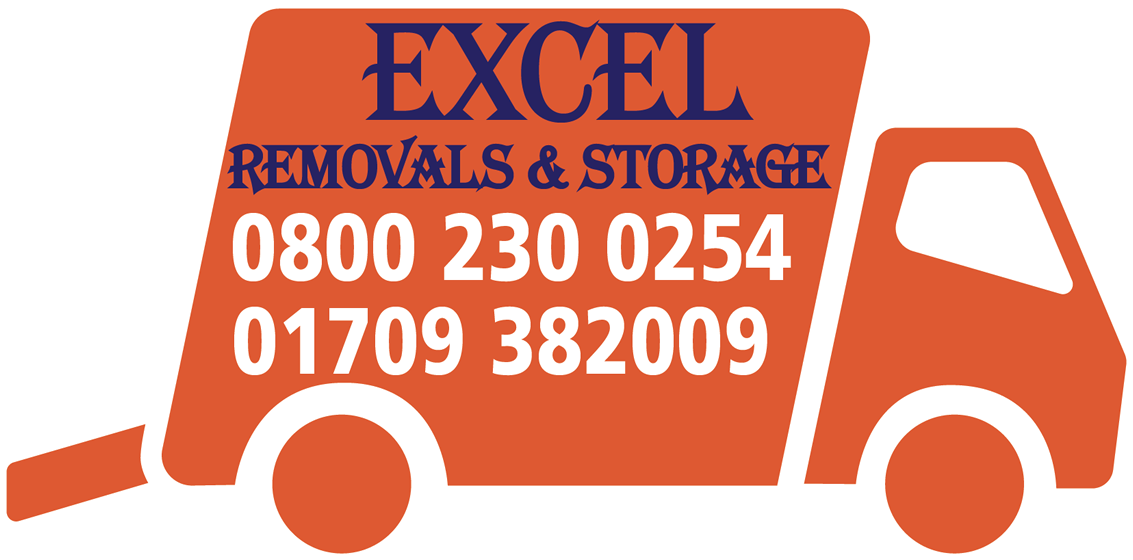 For a free estimate, call us today!

Business growing or moving? Let us take the stress out of relocating! At Excel we have the skill, developed over many years experience, of moving small and large offices.
We can deploy vans, lorries and the man power that is needed for this kind of work. Once at your new location we can work to floor plans setting up office furniture and equipment to your requirements including:

Shaun Clayton, PHA UK Resource Centre
"Excel removals helped us to move from our previous office base in Rotherham to Sheffield in early 2016. The lads delivered exactly what they said they would; 2 floors, 4400 sq. ft. of furniture and storage moved in one day.
I found them great to work with, offering our organisation full support from initial contact to final delivery. By the end of the day my trust in them was so strong I left them to finish the move off without me and to post the key when they'd done. I'd recommend Excel to any small to medium business in the future.
Great job!"

We offer a crate hire service for this type of work delivered direct to you.
All your important files can be packed and recorded so when they come out at your new address we know exactly that they are in the same order.
Any documents that need shredding and disposing of Excel offer a discreet service to suit you.
Desks
Chairs
Lamps
PCs
Screens
Please contact us if you need assistance; our estimator will be pleased to come out to discuss your office move.